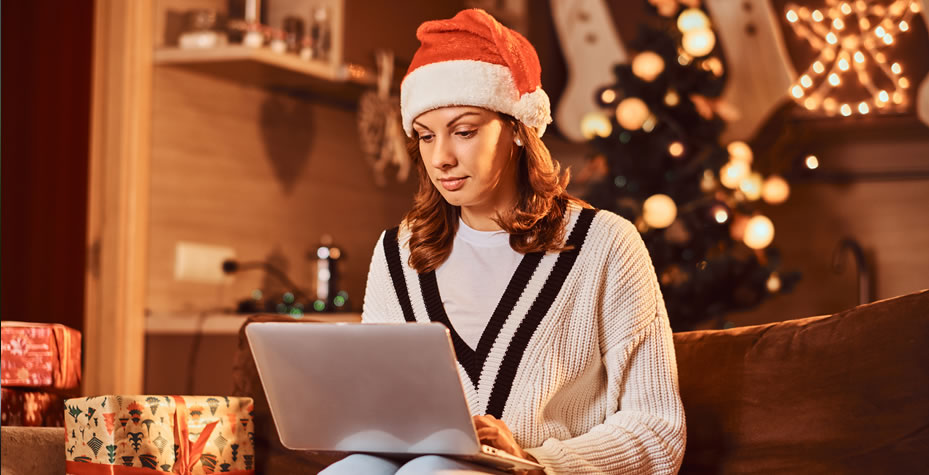 CarShield offers holiday gift suggestions for car drivers.
Christmas is nearly upon us, and you haven't figured out what to get the driver in your family yet? Well, don't let the panic wreck your holiday spirit.
We've assembled a quick and thoughtful list of last-minute gift ideas for the car driver in your life. If you don't feel that the stocking stuffers of gas gift cards and car wash subscriptions are enough, you'll love these practical suggestions for your auto enthusiast.
PROREADY Digital Tire Pressure Gauge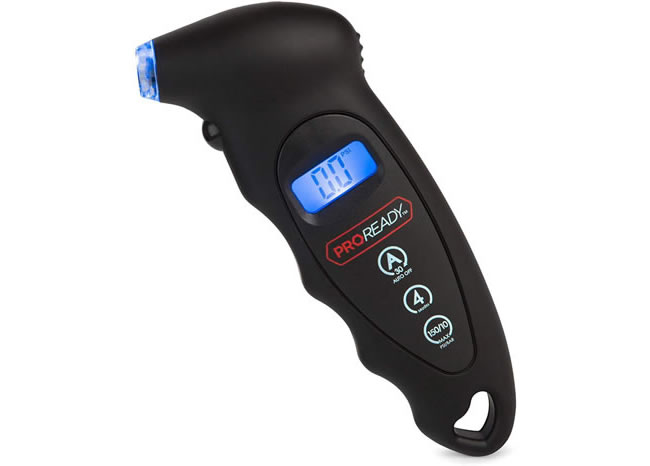 This tire pressure gauge is a great gift for new drivers, like the teenagers in your family, and the veteran drivers on your list, as well.
The ergonomic hand-held design makes holding the gauge a breeze. The trigger button makes taking pressure readings simple.
The LCD backlit display makes reading the gauge easy and the light-up nozzle makes attaching to your tire's valve stem for an airtight seal effortless.
This small gift ensures your loved ones will be driving with the correct inflation levels, extending tire life and enhancing the safety of the gift receiver's very own sleigh.
---
ZeeHoo Wireless Car Charger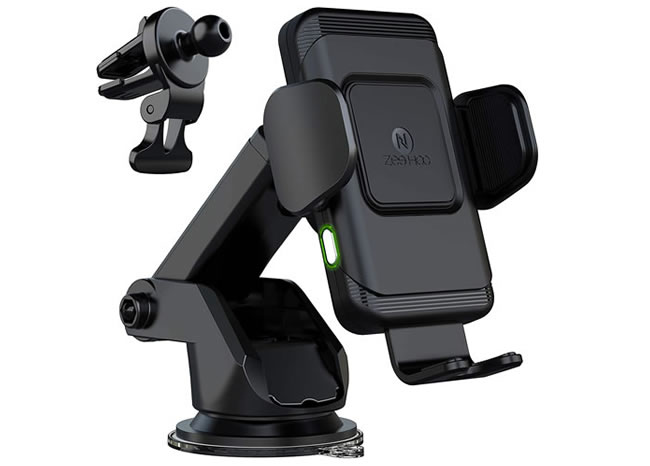 There is nothing more frustrating than having your phone slide between your car seats while using it for navigation?
Leave those annoyances in the rearview with a good phone mount for your car.
This mount by ZeeHoo easily clips into one of your car's air vents, or for a sturdier mount, you can attach the mount to the dash or windshield of your car with a strong suction cup attachment.
This leaves you with the freedom to put your phone in the spot that works best for you. Plus, the mount doubles as a wireless charger for most modern smart phones.
Keep your line of sight on the road and never need to plug your phone in to charge? Well, that makes traveling and staying connected easy and this an ideal gift.
---
Carbage Can Premium Car Trash Can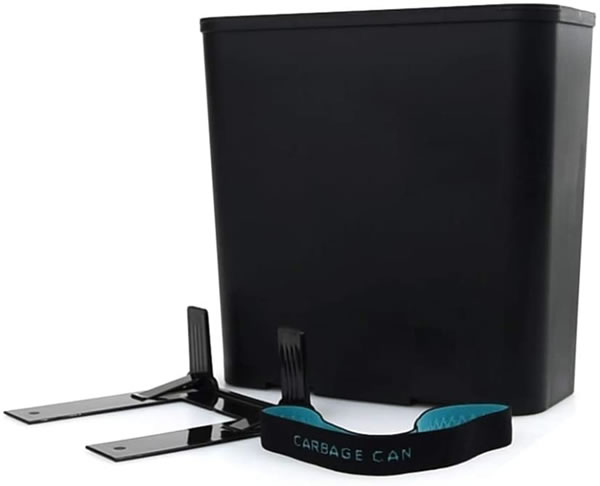 There isn't anything more mind-boggling than how fast your cup holders, center consoles, or door compartments fill up with wrappers, empty water bottles, or other forms of trash.
If only there was a convenient place to put all that and be able to take it all out at once.
Enter the Carbage Can.
Clever name aside, this ergonomically designed waste basket comes with ingenious mat clips that secure the basket on the floor boards. No need to worry about the basket spilling over if you have to take a sharp turn.
The clips also double as seat inserts, allowing the can to be positioned securely in the car seat, making for a very convenient back seat positioning for passengers in the car.
A Carbage Can bag securement band makes sure no bags sag into the bin to prevent any wayward spills.
This handy gift will have simple car clean cleanouts handled in one easy step.
---
ThisWorx Portable Car Vacuum Cleaner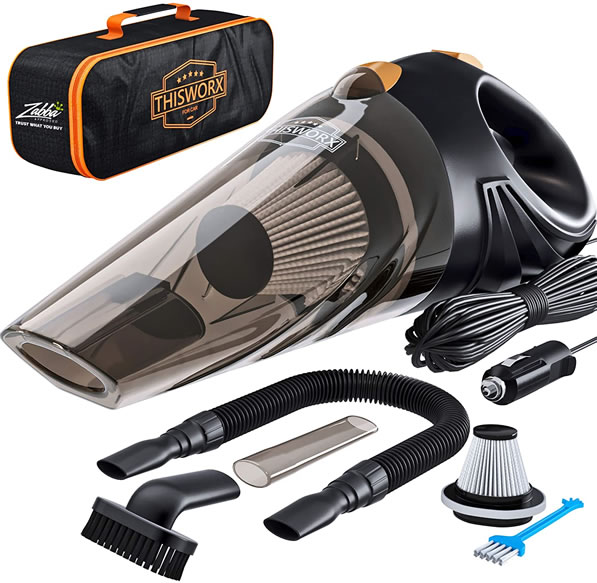 This conveniently small, yet powerful, vacuum is ideal for any driver looking to keep their car tidy on the go.
Complete with three unique attachment heads, there is no spot in your car that is a safe hiding place for dirt, dust, or crumbs.
The 16-foot power cord connects directly into the car's 12V lighter port, giving you the range to clean a small sub compact car or an extra-large SUV and everything between. The vacuum even comes with an eye-catching carrying case to keep everything in, and a spare HEPA filter.
Whether you're a driver with messy kids or use your car for ride-sharing, this will make sure your clean up task doesn't suck.
---
Weather Tech Floor Mats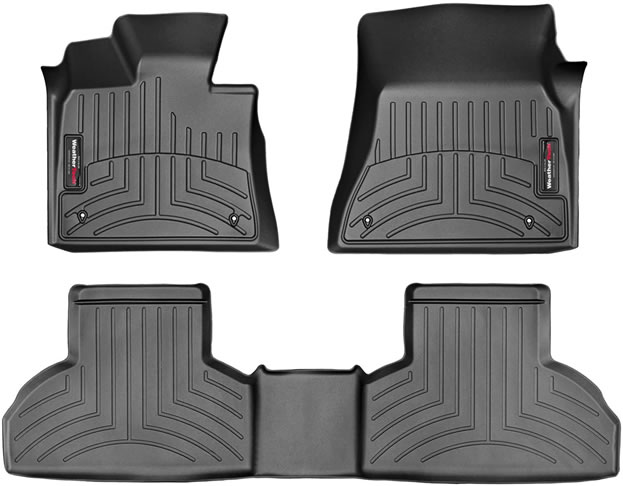 Not everyone thinks about floor mats in their car, but Weather Tech took it seriously when they did.
The mats are custom made for each vehicle model, making sure they provide the best coverage for the most surface area possible in your car.
The deep sculpted channels in the mats collect and trap water, mud, sand, and that dreaded winter road salt.
When it's time to clean them out, they remove in one easy piece and can be hosed out and dried. Making shampooing or vacuuming at the car wash unnecessary.
Weather Tech provides cargo/trunk liners, seat protectors, and even seat back protectors to keep kids scuff marks off the backs of car seats.
They even have impressive under-seat storage systems. Give these custom designed protectors and you'll be sure to be met with a merry smile.
---
RainX Wiper Blades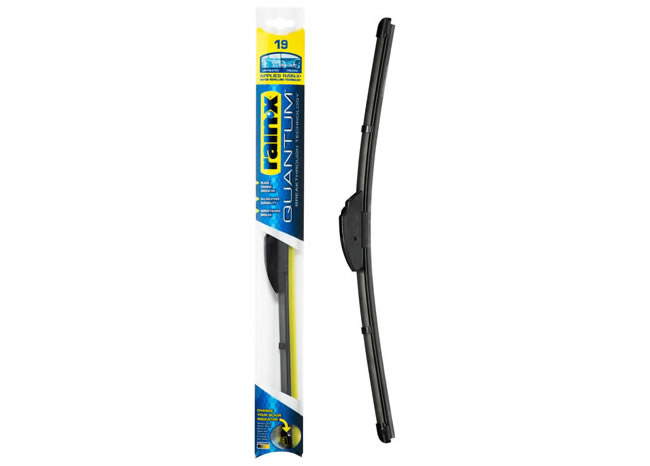 The winter months can be taxing on your car's windshield wipers. Snow and ice can crack worn out blades, leaving a smear or worse in the driver's field of vision.
Give your loved one the gift of brand- new blades to ensure continuously clear vision while driving.
These RainX blades are proven to last twice as long as traditional blades and have a superior design that protects them from long exposure to the outdoors.
The resilient silicone rubber squeegee that makes up the blade allows them to stand up to the most extreme temps of summer and the freezing temps of winter. All that and they still hold up against the snow and ice that would otherwise leave wiper blades in tatters.
The unique InstalLock adapter system provides a speedy and secure installation on the most popular vehicles.
The spring beam technology forms to the curvature of the windshield and ensures a smooth quiet wipe.
Making sure that driving through the snow can still be a quiet night, this holiday season.
---
Vetoos Roadside Emergency Car Kit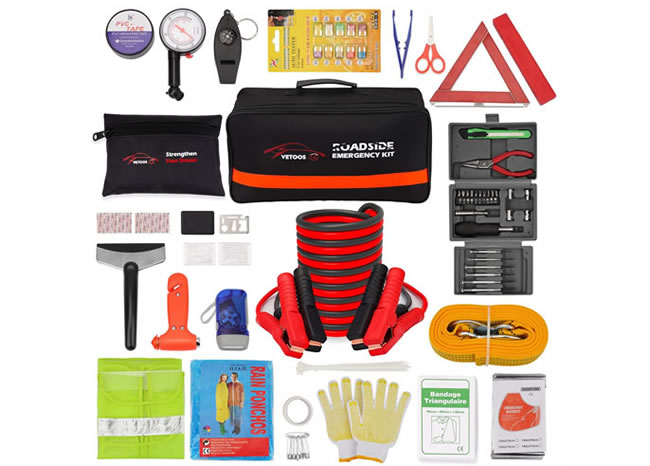 This roadside kit is incredibly useful and packs in a ton of value.
Complete with fully covered jumper cables, a tow rope, reflective vest and triangle, a hand-driven flashlight, survival blanket, small auto tools, and even a first aid kit it's hard not to find something useful in this kit.
Sometimes driving comes with hazards and giving this gift says that you care and want your family protected. No driver should be without one.
---
Amazon Echo Auto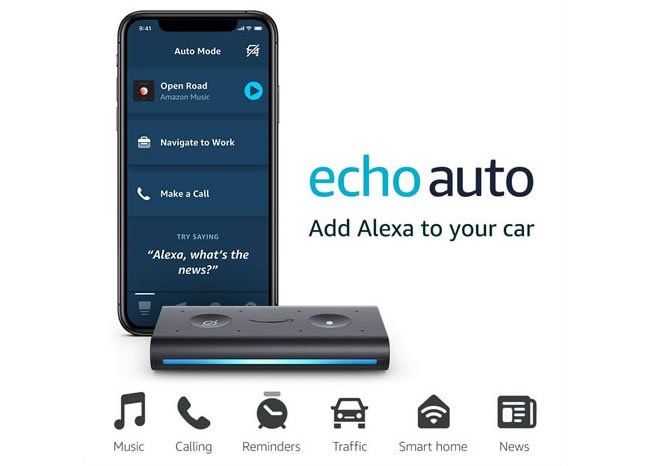 For those on your list who have grown rather fond of Alexa in their home, get them the gift of Echo in their car.
The Echo Auto connects to the Alexa App on your smart phone and plays through your car's speakers via an auxiliary cord or Bluetooth connection.
The device attaches via a vent mount and allows voice control features to follow you on the road.
Use your voice to check the news, set reminders, play games, listen to Audible, Spotify, and much, much more.
The 8 built-in microphones with far-field technology make sure you'll be heard over the sounds of music and loud road noise. You can press the microphone off button at any time to electronically disable the mics.
---
Hopefully, these thoughtful and quick ideas will help you find that last-minute holiday gift for the hard to shop for driver on your Christmas list.