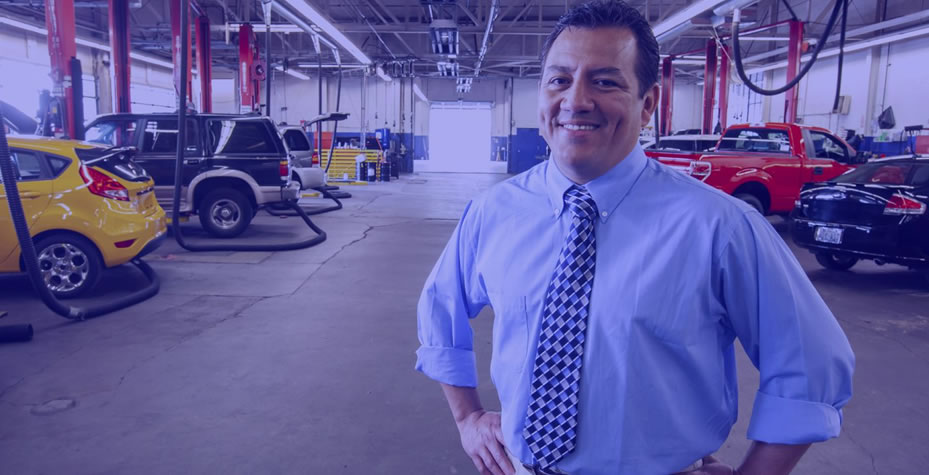 Members of the Shield Repair Network benefit from being a trusted resource for the millions of CarShield customers.
Car repairs are an unavoidable part of vehicle ownership.
If you've ever had the pleasure of trying to get repairs performed on your vehicle, you know that there are an almost endless amount of repair facilities available to take care of your needs. The problem is how to decide which repair shop you can trust to perform quality repairs for a reasonable price.
This is where Shield Repair Network steps in to help.
You may have heard about the Shield Repair Network, and wondered what it is. You may have even thought about joining. But before you can do that, you have to know what Shield Repair Network is and who it benefits.
This article will explain what Shield Repair Network is and answer some common questions about it.
Understanding CarShield's Auto Repair Network


What is Shield Repair Network?
Shield Repair Network is a network of thousands of auto repair facilities that are verified as trusted, quality repair facilities to perform covered repairs for millions of vehicle service contract holders.
Shield Repair Network grew out of the long-time partnership between CarShield and American Auto Shield. It provides customers in need of covered repair services a resource of where to take their vehicle.

Who is CarShield?
CarShield is the number one direct marketer of vehicle service contracts in America. With 2 million contracts sold, CarShield's administrators have saved customers on their covered car repairs since 2005.
With over 1,000 employees, CarShield goes above and beyond to help customers select the best possible level of coverage for their vehicles, and has a dedicated Customer Service department that is ready to continue to support their customers.
For more information about CarShield, visit their website.

Who is American Auto Shield?
Founded in 2002 and headquartered in Lakewood, Colorado, American Auto Shield specializes in third-party administration, providing nationwide coverage and claims services for vehicle and home services.
The company has locations across four states -- Colorado, Arizona, Missouri, and Florida -- to better serve customers nationwide.
For more information about American Auto Shield, visit their website.


Do I have to use a Shield Repair Network repair facility for my vehicle repairs?
If you have a Vehicle Service Contract through CarShield, you do not have to take your vehicle to a Shield Repair Network repair facility. You choose an ASE-certified repair facility or dealership.

Who can join Shield Repair Network?
Joining Shield Repair Network is entirely voluntary and free of charge.
There is no minimum facility size requirement to join. Whether you have hundreds of shops located across the country, or you only have one local facility to service your community, your facility can be a part of the network!
Any ASE-certified repair facility is eligible to join.
Can regular consumers join?
Regular consumers cannot join Shield Repair Network. It is designed to include only repair facilities. However, whether you have a vehicle service contract or not, you can benefit from the vast network of repair shops and even use it to find a quality repair shop near you.

What are the benefits of joining?
There are several benefits to becoming a member of the Network which include:
The ability to add your repair facility's coupon to the CarShield membership app, driving more traffic to your shop.
Expose your business to CarShield's 2 million customers.
Membership places you in the Repair Facility Locator on the CarShield website and mobile app which receives over 500,000 views a month!
Dedicated adjusters mean that your claims receive prompt, personalized attention.
Convenient call times - Shield Repair Network is open when you need them.
Associate your company with a nationally recognized brand.
How can my repair facility join Shield Repair Network?
Applying to be a part of the network is not only smart, it's easy. The whole process only takes a matter of minutes.
To do so, simply fill out the form located on the website's application page here.

How can I find a Shield Repair Network repair facility?
You can locate the nearest trusted repair facility with the locator tool on shieldrepairnetwork.com or if you are a current CarShield customer, you can find the shop locator on the CarShield app.


Partner with Shield Repair Network
Whether you are a shop manager looking to have your facility join the trusted list of Shield Repair Network repair facilities or a car owner looking to find a good place to have auto repairs performed, it's now easier than ever to join the Network.
With a vast network that spans the United States and Canada, the network is ready to assist drivers, in need of auto repairs, who are looking for a quality repair shop they can trust.
It's just one more way that CarShield and its trusted partners bring value to car owners and repair facilities everywhere.