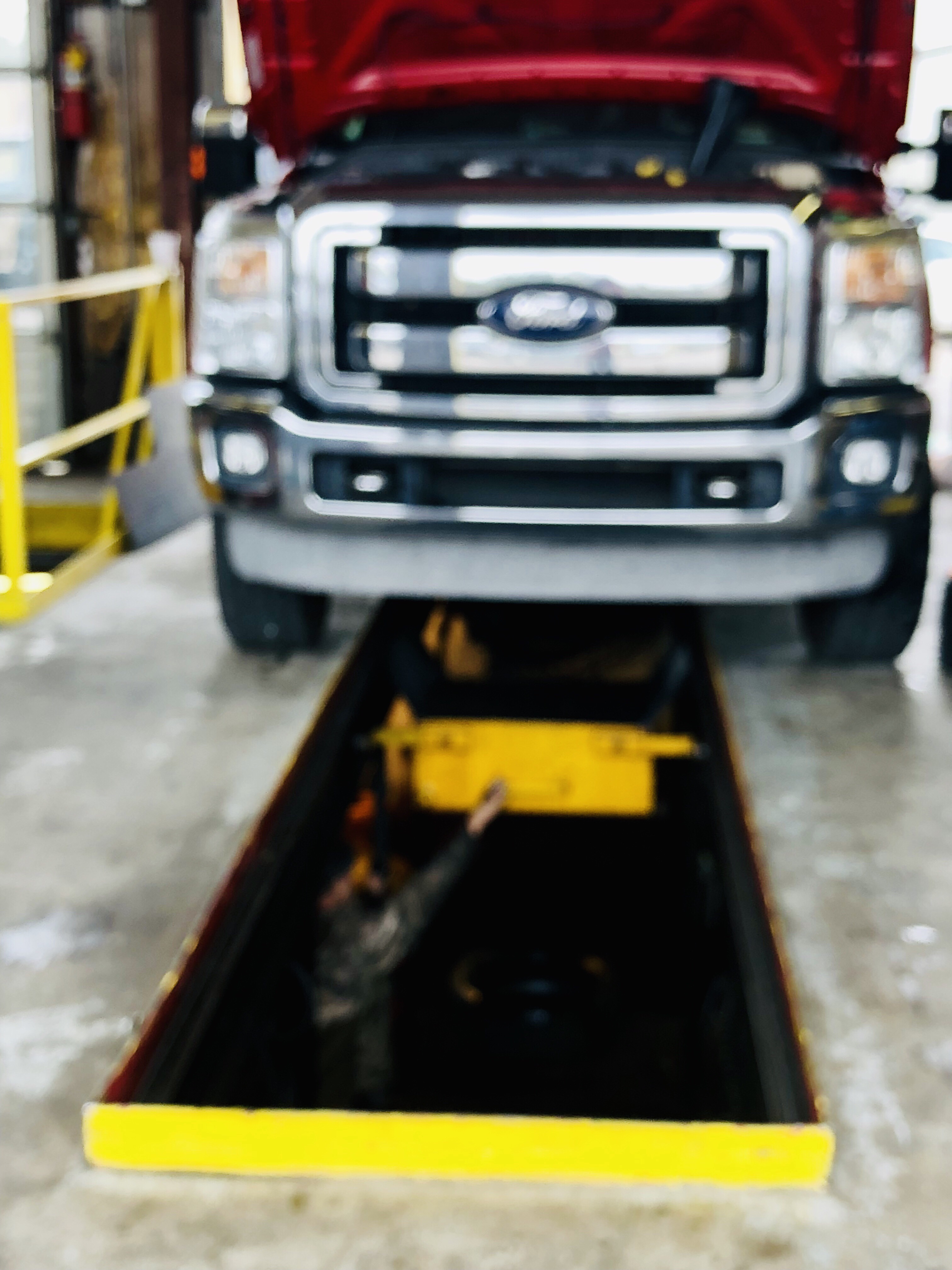 Cars that have driven many miles in short periods of time and those that have aged and accumulated many miles require some special love and attention to stay in top shape. Following a high-mileage vehicle maintenance checklist can help.
Of course, it's important to remember that every vehicle is unique and requires some maintenance that is specific to it, but there are also many common threads that connect high-mileage cars when it comes to maintenance needs, too. When it comes to how to maintain a car with high mileage, a little prevention goes a very long way.
Common Issues Faced by High-Mileage Cars
It's also essential to be aware of the potential problems that high-mileage cars may face, as staying on top of these issues with proper high-mileage car maintenance can fix them quickly and prevent larger, more expensive issues from creeping up.
Some of the most common issues that high-mileage vehicles can face include the following:
Suspension Problems
Over time, the car's suspension system, which helps absorb bumps and offers a smooth ride, will wear out and need replacing. If you notice excessive tire wear, odd vibrations, or an unusually bumpy ride, you should add a suspension check to your high-mileage vehicle maintenance checklist.
Transmission Issues
A car's transmission can develop problems such as grinding, slipping gears, difficulty shifting gears, and delayed gearshift response times. If you notice any of these symptoms, it is critical that you have them checked out by a professional as soon as possible, as these will affect more than just your car's performance if they go unchecked for too long.
Problems with the Brakes
Regardless of mileage, brakes will always eventually need to be replaced, but that is especially so for cars that are driven very often. Brake problems cause issues, including a loss of braking power, grinding noises, and squeals. Make sure to inspect your car's brakes every year.
Engine Problems
Time, along with general wear and tear, will create engine problems like oil leaks, worn bearings, and coolant leaks. Needless to say, any kind of engine trouble is serious, but these problems aren't always easy to catch. Therefore, keeping up with routine high-mileage car maintenance is critical.
Exhaust System Issues
Exhaust system issues can decrease your car's fuel efficiency and create all kinds of leaks, noises, and other problems, so make sure you have the system checked regularly for any issues.
Essential High-Mileage Vehicle Maintenance Checklist
Knowing how to maintain a car with high mileage is one thing, but keeping track of all of those factors can be another story.
With that in mind, keeping a checklist can prove helpful. Essential maintenance checklist items for high-mileage cars include the following:
Stick to the Service Schedule
The best way to keep your high-mileage vehicle in great shape is to follow the service schedule that is included in your auto owner's manual. The schedule will outline when to get oil changes, fluid checks and replacements, tire maintenance, belt and filter checks, and more.
Regular Oil Changes
The old, unofficial rule that says to change your oil every 3,000 miles is outdated. Thanks to advancements in products and technology, most of today's cars can have their oil changed about every 5,000 miles. Still, if your car is an older vehicle with a lot of miles, you may need to follow the old 3K mile rule.
Fluid Checks and Replacements
Brake, transmission, power steering, and windshield wiper fluids are some of the main fluids that need regular top-offs and replacements. Your owner's manual can give specific timeframes for fluid checks and replacements.
Filter and Belt Maintenance
Your car's oil, air, and other filters must be changed regularly to keep them in proper working order. Your cabin air filter should be changed every 15,000 miles, and your air filter should be changed every 60,000 miles. Check your manual for the recommended intervals for inspecting the vehicle's belts, as well, which typically should be done every 10,000 miles.
Tire Maintenance
Check your tire pressure regularly and rotate your tires every 6,000 to 8,000 miles to prevent expensive issues and dangerous driving risks. Never delay replacing tires that are worn out.
Keep It Clean
Your car's life, appearance, and function will all last longer when the vehicle's kept clean. Wash your car regularly and wax it every few months to keep the paint in good condition.
Battery Care
Batteries that are in sub-prime condition have a hard time starting engines, so ensure that your battery is tested every two years and replaced promptly when it's no longer holding the charge that it should.
Fuel System Maintenance
The fuel system of your car, as you can imagine, is one of its most important aspects. Major issues can result from a fuel system that isn't properly maintained, so have your fuel filter changed every 40,000 miles and your fuel lines inspected for leaks just as often.
Tips for Prolonging the Life of a High-Mileage Car
Cars are significant investments, so you'll naturally want to extend the life of your car as much as possible. Here are some things you can do to make this happen:
Consider a vehicle service agreement to cover the cost of certain maintenance and repairs and for a variety of additional included services
Drive within posted speed limits to avoid putting excess stress on the engine and other components
Consider weather conditions and take extra care to protect your vehicle from lengthy periods of direct sunlight, ice, and other extreme environmental threats
Other checklist items include replacing the spark plugs every 100,000 miles, inspecting the starter and alternator at 150,000 miles, and inspecting your front-end alignment every 60,000 miles. By sticking to a comprehensive maintenance schedule, your vehicle will serve you well for many years.