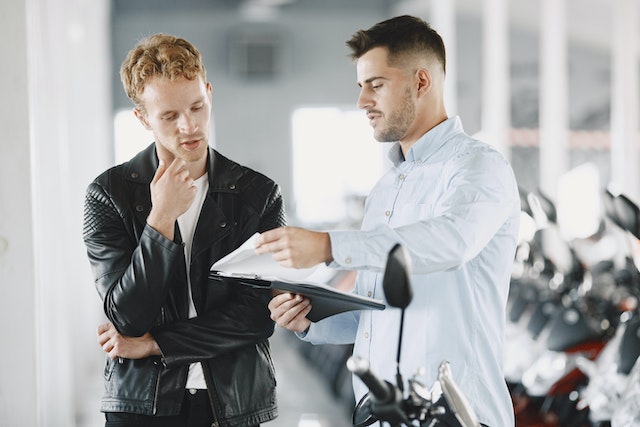 Even the most durable cars are not immune to breaking down. Toyota Camrys, for instance, can experience power steering pump leaks, and the Acura TLX had major transmission issues in its first few model years. Without a vehicle protection plan, owners can be responsible for any necessary repair costs.
With that being said, what is a vehicle protection plan? Consider the terms "extended warranty," "car protection plan," or "vehicle service contract," which may be more familiar to you. These kinds of plans — which allow owners to make claims so they don't have to pay for repairs themselves — are often purchased through vehicle manufacturers, dealerships, or third-party companies.
Understanding Vehicle Protection Plans
As not all plans are created equal, here are some important points you should consider:
Pre-Existing Conditions
Service providers will most likely inspect your car, and if they notice, for example, that your AC compressor is inoperable, such a repair would not be covered. The rest of the car could still have protection, however.
Levels of Coverage
Your car might have a robust and durable drivetrain but a terrible electrical system. Thankfully, there's some flexibility in the plans you can select from. You can choose car protection plans for only the powertrain or others that feature comprehensive bumper-to-bumper coverage.
Clauses
Every contract features clauses designed to avoid fraud. These clauses prohibit certain modifications, the use of non-original or pre-owned parts for repairs, and abusive driving habits.
Extras
New car warranties often provide services on top of their basic repair coverage, such as free oil changes for a specified time or mileage, roadside assistance, inspections, and tire rotations.
How Much Do Plans Cost?
Plan costs vary dramatically based on the following factors:
Level of coverage
Type of vehicle
Geographic location
Vehicle age and condition
Term length of the contract
Extras that customers may select
Driving habits
Deductible policies
Plans through CarShield can be as low as $99 per month and are available in a variety of coverage tiers so that your unique needs as a vehicle owner can be met.
Benefits of a Vehicle Protection Plan
Paying out-of-pocket for repairs can unquestionably add up. The average cost to replace a Corvette's fuel pump, for instance, is around $1,400, and even replacing the same part in a more commonplace car, like the Toyota Camry, still costs around $1,200.
A new car owner buys an auto protection plan for the peace of mind it can offer. If there's an unexpected part failure or sudden breakdown, drivers know they can rely on their service provider to take care of it.
Additionally, policyholders want a hassle-free process for submitting claims. Most providers these days use apps to make claim submission easier and faster.
Choosing the Right Vehicle Protection Plan
First and foremost, you must find a reputable provider. Read reviews from professional reviewers and customer ratings alike, and once you find a company you like, you can compare their available plans to determine the exact level of coverage you need.
Keep in mind that you'll be looking for more than a list of protected parts: You also need to decide how long you want your service contract to last, be it a period of five years or ten or a mileage of 50,000 or 100,000 miles, as well as whether you'd like any extras, such as coverage for maintenance items (wipers, brake pads, air filters, etc.).
Maximizing the Value of a Vehicle Protection Plan
With manufacturer's warranties, the maximum coverage is generally capped at 100,000 to 150,000 miles, whereas with third-party providers, coverage can last up to 250,000. As such, when your factory warranty is ready to expire, it pays to have third-party coverage lined up so there are no lapses in your coverage.
However, most plans come with a waiting period before coverage starts. The standard waiting period is 30 days and 1,000 miles, though alternate plans consisting of 60 days and 500 miles or 90 days and 200 miles exist for policyholders with different driving habits.
What About Prepaid Maintenance Options?
Many new vehicles come with free oil changes and other maintenance services that are meant to entice new car buyers, but aftermarket providers extend those same benefits to owners of used vehicles as well.
Tips for Getting the Most Out of Your Plan
To maximize your investment:
Make sure you understand your terms and conditions.
Keep up with your regular maintenance and get problems repaired quickly.
Learn how to file claims ahead of time so you don't have to figure it out when there's a problem.
File claims quickly, and make it a habit to contact your service provider as soon as there's an issue.
Use quality shops, as poor repairs can make problems worse. When in doubt, seek an ASE-Certified mechanic.
Your plan is only beneficial to you if you use it, and if it's transferable, it can add value to your vehicle should you plan to sell it.
Frequently Asked Questions
Is a Vehicle Protection Plan Worth It? Yes, especially for owners with an older, high-mileage car or one known for expensive repairs.
Which Is the Best Vehicle Protection Plan? The best plan will come from a reputable provider that has amassed positive reviews, fits your budget, and will protect the parts most likely to cause trouble.
How Do I Choose the Right Coverage Level? Assess which parts most commonly break. If they are just the engine and transmission, you might only need a powertrain warranty, but if the electrical system is also causing trouble, you may want to step up to a higher tier of protection.
How Do I File a Claim? Contact your provider and give them your policy number and information about your car's issue. Bring the vehicle to an approved shop for a diagnosis and have them report to the provider.
Can I Transfer the Protection Plan to a New Owner? Yes. In most cases, you simply have to send a letter to your provider with the new owner's information and inform them of the sale within 30 days.
Is a Plan Through CarShield for You? CarShield provides plans that give you the confidence to fire up the ignition and hit the road every time. When you're ready to give your car the coverage it deserves, contact CarShield right away.