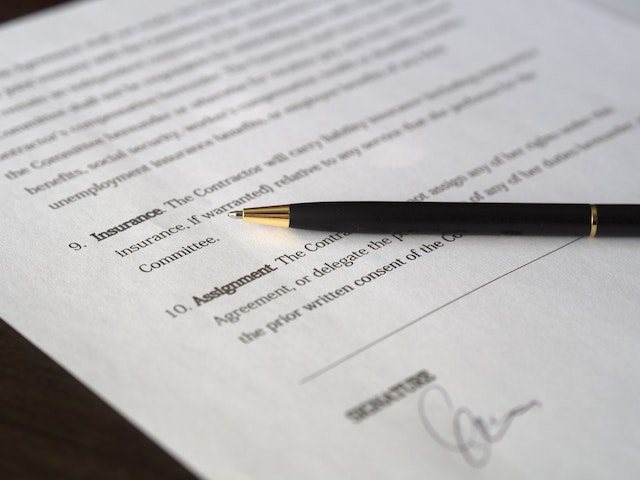 No one prefers to pay out of pocket for their car repairs, which is precisely why extended warranties are so popular. However, if you have just purchased an extended warranty, you may wonder how soon can you use your extended warranty.
What Is an Extended Warranty?
Purchasing an extended warranty or service agreement means you're covering yourself in the event that a car part fails or breaks down. These agreements usually specify an exact number of miles and years of coverage, as well as which parts are taken care of.
It is also important to understand what an extended warranty isn't, and that's car insurance. When your vehicle is in an accident, it will be your insurance provider that handles the claim, not the service provider.
What Is the Difference Between an Extended Warranty and a Vehicle Service Contract?
These two terms are often used interchangeably, and their functions are indeed very similar: protection from parts breaking or unexpected failure. However, only manufacturers can offer extended warranties. When purchasing from a third party, you get a vehicle service contract.
The main difference is that service contracts allow for custom protection packages.
For example, an extended warranty from the manufacturer might last up to 3 extra years or 150,000 miles, while a service contract might provide coverage for another 5 years or 250,000 miles. Service contracts also allow you to protect specific items, such as powertrain parts or the electrical system, while extended warranties usually don't allow for such customization.
How Soon Can I Use My Car Extended Warranty?
In general, an extended warranty can be used following a 30-day or 1,000-mile wait period. Some providers offer alternative waiting periods depending on driving habits, such as 60-day/500-mile or 90-day/200-mile waiting periods, and certain "no-wait" plans exist, but they're exceedingly rare.
Provider's Agreement Terms
Before you purchase your plan, you must ensure you understand its terms and the coverage it provides. Asking, "How soon can I use my extended warranty?" is certainly an important question, but you're going to have that coverage for several years, so reading the terms first means no surprises can arise later.
Furthermore, remember that providers may not cover pre-existing conditions. If your car already has an issue that would be covered under the warranty, you can't file a claim on it. In truth, scenarios like that are why providers involve waiting periods in the first place. They want to make sure that someone isn't buying a policy knowing their vehicle is already damaged in order to get free service.
Key Clauses to Consider
Service providers will include clauses in their policies to protect themselves, which may include any of the following:
Abuse Clauses
The provider may deny coverage if they suspect the vehicle has been subject to harsh or abnormal driving.
Unapproved Modifications
Modifications can put stress on a vehicle and cause parts to fail prematurely. Depending on the nature of any pre-existing modifications, they can void the warranty.
Improper Maintenance
Inadequate or negligent maintenance, including the use of low-quality or damaged replacement parts, incorrect oil, and other malignant fluids, can lead to damage.
During Waiting Periods
If your coverage hasn't kicked in yet, that doesn't mean you should avoid getting repairs. Taking care of problems quickly can prevent more damage from occurring, so always ensure you are keeping good records of all maintenance performed on the vehicle. If you have a long drive or trip planned, consider a different mode of transportation until your warranty coverage begins.
State-by-State Guide to Extended Warranty Laws
The states listed below each have a link to their warranty laws and some additional, relevant information:
California: Offers two types of extended warranties, Mechanical Breakdown Insurance (MBI) and traditional dealer extended warranties
Oklahoma: Allows customers to cancel contracts and get a 90% refund of the pro-rated cost minus claims already paid
Alaska: Requires service providers to disclose whether they'll fix cars with non original parts or cover consequential damage
Texas: Legally prohibits extended warranty companies from selling via telemarketing unless the recipient already does business with them
Washington: Entitles customers to a full refund within 30 days of buying a service contract
Iowa: Allows customers to cancel their contracts within 10 to 20 days and receive a full refund, so long as they haven't made any claims
Missouri: Requires that providers disclose all deductibles in their contracts
South Carolina: Entitles customers to a full refund if they change their mind within ten days of signing (20 if the contract is mailed in)
Alabama: Necessitates that providers insure their policies to guarantee they can pay claims
Massachusetts: Requires that contracts disclose any vehicle issues providers won't cover
New Hampshire: Requires that contracts state what customers must do to retain coverage, such as schedule continued maintenance
Indiana: Requires that providers have insurance to guarantee their ability to pay claims
Georgia: Prohibits arbitration for disputes between buyers and providers
Wyoming: Car purchases are not contingent upon buying extended warranty coverage
Arizona: The state must approve all service contracts
Wisconsin: Requires that providers either have insurance to guarantee they can pay claims or deposit security and percentages of income from their contracts
Pennsylvania: The Insurance Commissioner must receive copies of contracts
New Mexico: Contracts must disclose if pre-existing conditions are covered
District of Columbia: Providers must disclose if contracts are insured
New York: Contracts must disclose any deductibles
Factors Influencing Coverage Start Date
Coverage for specific component systems might have different start dates, as some are more or less necessary to keep the car running properly. In addition, the age, mileage, and type of car you own can have an influence. If you're anxious to get your warranty plan started, you may even be able to pay an additional fee to make the coverage begin sooner.
Frequently Asked Questions
How Soon Can I Use My Extended Warranty? Most often, you can begin using your extended warranty after 30 days or 1,000 miles.
What Does the Waiting Period Entail? Providers watch to see if customers' vehicles show signs of pre-existing conditions. If the vehicle comes through with no issues, coverage begins.
Can I Expedite the Waiting Period? Some policyholders can pay a fee to speed up the waiting period.
What Happens During the Waiting Period? Policyholders cannot submit a claim, though issues that arise should still be fixed at the owner's expense.
How Does State Law Affect the Waiting Period? Some states allow refunds early in the waiting period in case buyers change their minds.
Consider Vehicle Service Agreements
Protecting your vehicle with a service agreement provides peace of mind, and with CarShield, you can get coverage from basic powertrain plans to exclusionary coverage that protects more parts than ever before. If you have questions about how service contracts work or simply want to ask, "How soon can I file a claim on my plan through CarShield?" contact CarShield and talk to a representative today.