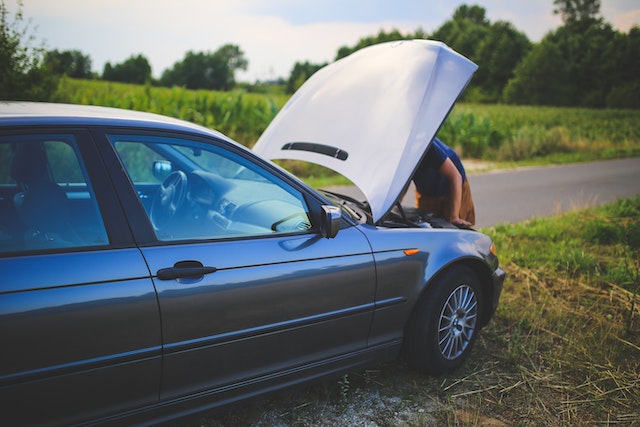 All new cars come with warranties that offer varying levels of protection. Some only last for a few years, while others can provide coverage for up to ten. Nevertheless, what every factory warranty has in common is that they eventually end, leaving the owner to front the costs of continued upkeep.
To prevent gaps in coverage, aftermarket coverage providers offer vehicle service contracts with similar protections, so once a factory warranty runs out, a car owner can purchase a new plan from a third party with many of the same — if not identical — features.
If you own a vehicle with a lapsed warranty, you may be asking, "Is a vehicle service contract worth it?" Let's explore the reasons why you might consider purchasing one.
Should You Even Consider a Vehicle Service Contract?
The main reason you might find a vehicle service contract worth it, despite it being an added cost, is that it protects you from expensive repairs. When parts like AC compressors or alternators break, they can be expensive to replace.
Between parts and labor, the total cost can range anywhere from many hundreds to even thousands of dollars, but with a service contract, car owners can file a claim and have a reputable repair shop do the work without having to bear the brunt of the repair cost. Financially speaking, even the most expensive service plans cost $4,000 to $5,000, but these plans often last for upwards of ten years.
Let's look at some of the repairs a car — a 2015 Honda Accord, for the sake of this particular example — might need during that time, along with their costs:
These five issues alone would cost an owner $4,480 out of pocket, and that number doesn't account for any other associated costs, such as rental cars during warranty work, tow truck services, roadside assistance, or pre-paid maintenance.
Is a Vehicle Service Contract Worth It? Key Factors to Consider
Your current vehicle may still be in excellent shape, with low mileage and a reputation for reliability. You may even have the knowledge and disposable income necessary to take care of some of its repairs work yourself. Conversely, you might have a vehicle that is sitting over 100,000 miles and has a tendency to cause issues, while you aren't savvy with tools.
You must determine how comfortable you are with having or not having coverage for repairs. You also have to consider your geographical location in that decision. If you live in an area with rough roads that beat up your car's suspension or in the north where salted winter roads can lead to rust, then no matter how good you are at working on your car, you may want some third-party coverage.
Generally, older, high-mileage cars need more protection. New cars with a manufacturer's warranty already have coverage anyway, so buying a service plan while the warranty is still in place is ultimately unnecessary. Once your car's factory warranty nears the end of its term, then it's a good time to look for the right vehicle service plan.
How Does It Compare to Extended Warranty Coverage? Many vehicle manufacturers do offer extended warranties, but even when they do, these plans generally max out between 100,000 and 150,000 miles at most. In contrast, aftermarket service contracts can provide coverage for 200,000, 250,000, and even 300,000 miles.
Third-party plans also provide a wider range of protection with more options. Buyers can choose simple plans that cover just the powertrain, for instance, or comprehensive bumper-to-bumper plans that protect the entire vehicle, whereas factory warranties typically only offer two or three plans with specific items covered.
Coverage and Exclusions
Remember, aftermarket plans will come with basic terms and clauses regarding the vehicle's condition. If you plan on modifying the car, doing so can void the contract, especially if the modification damages the car's other parts. The provider will also prohibit abusive driving and won't cover pre-existing decisions.
Maintenance Requirements
In addition to the terms and clauses the service contract will lay out, you will also be required to keep up with regular maintenance. Your provider will deny any repairs resulting from negligence, and your coverage will require parts and fluids that are directly from the original equipment manufacturer (OEM) or of OEM quality.
Making an Informed Decision
Unscrupulous service contract companies do exist, and they are more than happy to keep your money without paying claims. Check reviews from reputable sources, such as car publications and high-profile review sites, and make sure to also look into customer reviews and ratings to see how these services fare in the real world.
Once you've decided upon a particular provider, analyze their contracts to guarantee you're getting the coverage you truly need, and when in doubt, ask questions. Honest providers will tell you if you need specific items or not.
The plan you buy should reflect your needs. Every vehicle, even the most reliable, can break in surprising and catastrophic ways. Your risk tolerance may be higher than others, and whether you're willing to foot your own repair bills is up to you, but drivers who want to breathe easy whenever they turn the ignition will more than likely find a vehicle service contract worth it.
Key Takeaways
You have to decide whether a service contract is right for your car and your situation. When purchased from a reputable third-party carrier, the contract will provide similar (or even superior) coverage when compared to a factory-extended warranty.
If you want to prevent gaps in protection, don't wait until your factory warranty ends. Contact CarShield to ask about coverage plans that can keep you protected whenever you hit the road. We'll help you line up a new plan that can begin as soon as your warranty expires.