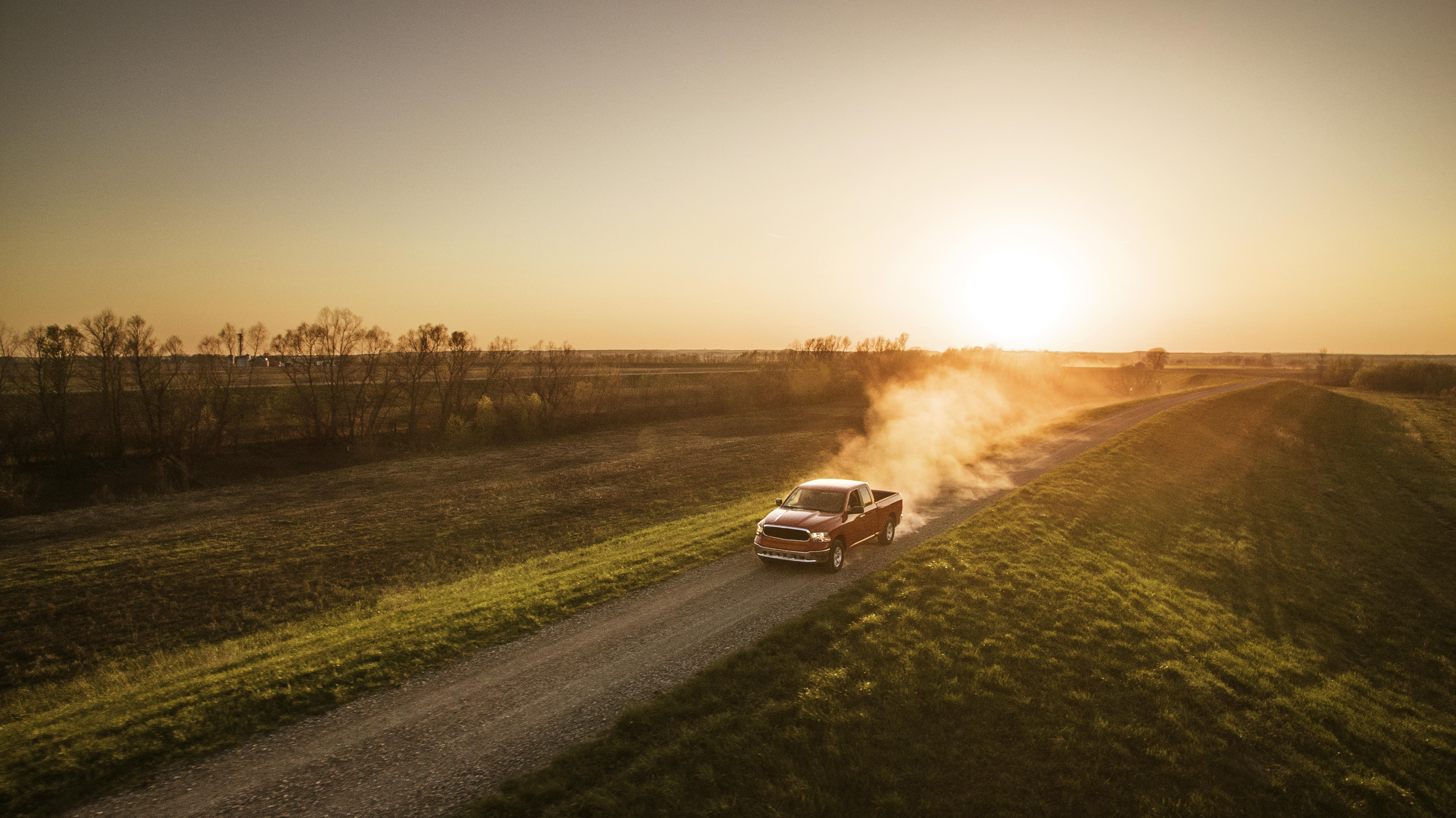 Pickup trucks have always been a popular choice of vehicle in the United States. More than ever, pickups are being used as luxury vehicles, grocery-getters, and boat-towers. However, serious-duty pickup trucks like the RAM 3500 series — which is the truck we'll discuss today — are still generally reserved for customers who need the most capable work trucks available.
Rugged vs. Reliable
No one disputes the fact that RAM 3500 pickups are certainly brawny trucks. They come standard with powerful 6.4-liter gas V8s and can be optioned with Cummins Turbo Diesel I-6s with over 1,000 lb-ft of torque.
Their tow rating can go all the way up to over 37,000 pounds, but even though they're strong, that doesn't mean they don't break. The RAM 3500 series routinely gets poor marks for reliability and high ownership costs.
This truth is especially bad news for owners who plan on using their RAM 3500s for their intended purpose. Even the 2022 models currently have four recalls listed for everything from the electrical system to the airbags. Since these trucks will be relied upon for hauling and towing — sometimes over incredible distances — owners need to feel secure about their trucks' performance for the literal long haul.
The Factory Warranty
The factory RAM 3500 warranty is more like several different warranties with varying lengths and mileage terms. Let's break them down:
Basic Limited Warranty
This warranty is the "bumper-to-bumper" one that lasts three years or 36,000 miles. It only covers manufacturer defects.
Powertrain Limited Warranty
Covers the engine, transmission, transfer case, differential, and internal lubricated parts. If something makes the truck move, that's what this warranty covers. Gas-powered trucks get five years or 60,000 miles of coverage, while diesel trucks get five years or 100,000 miles.
Anti-Corrosion Perforation Limited Warranty
This coverage lasts three years for inner panels and five years for outer panels. Both are covered for unlimited miles.
Federal Emissions Warranty
Emissions coverage ensures the truck meets the EPA's emissions regulations and depending on your particular truck's equipment, can last either two years/24,000 miles or eight years/80,000 miles.
Roadside Assistance
This one's not really covering any part of the vehicle per se, but covers drivers when they run out of fuel, need jump starts, lock themselves out of their truck, encounter flat tires, or require towing. The coverage lasts for five years or 60,000 miles.
Of course, these warranties don't cover damage from accidents (that's what insurance is for), modifications, regular maintenance, the environment, or any other damage from normal use, such as worn tires.
When the Warranty Runs Out
The RAM 3500 starts at $44,520 and can be optioned up to nearly $100,000. In other words, the truck is an investment, and owners will surely expect more than five years of coverage.
Since these trucks will be worked hard and expected to provide many years — or even decades — of service, owners will probably be looking for a vehicle service agreement to provide continued protection.
The manufacturer does offer a RAM 3500 extended warranty, which is really an "extended service contract." It has the same limitations, however, and once the extended period is over, there's no option for more coverage. Also, while under the coverage, RAM owners have to get their trucks fixed at RAM service centers.
Getting a Third-Party Vehicle Service Agreement
Owners looking for longer-term coverage and more flexibility can choose a third-party for their RAM 3500 service contract. This route provides some benefits over a factory extended warranty:
Flexibility for Repairs
While there may be requirements about mechanics being ASE certified, RAM owners wouldn't be restricted to approved service centers under a third-party agreement. The service agreement will pay for the repairs as long as the center can fix the truck.
Wider Range of Plans
Not everyone needs every aspect of a service plan. Truck owners looking for more basic coverage can get it and pay less upfront.
Payment Schedule Options
You simply won't get the same payment flexibility from a car company that you will from a third-party provider.
Extended Assistance
If you're a fan of roadside assistance, rental car reimbursement, and courtesy towing past the point RAM is willing to provide it, then a vehicle service agreement from an outside entity is what you want.
Think about it this way: you could save up money for a repair that may or may not be needed. You may or may not need a tow to a repair center, and you may or may not need to rent a car.
With a vehicle service agreement, you know that all that stuff is definitely covered should your alternator fail or CV joint break.
Why Choose CarShield to Protect Your RAM 3500?
Because CarShield provides all the benefits listed above! Need a RAM 3500 service agreement? We've covered over 2 Million vehicles and paid out over $1 billion in claims for over ten years and counting.
When you get into your RAM 3500 to haul a trailer full of concrete rubble, you want to know your truck is protected. Contact CarShield to see what we can do to protect your vehicle today!