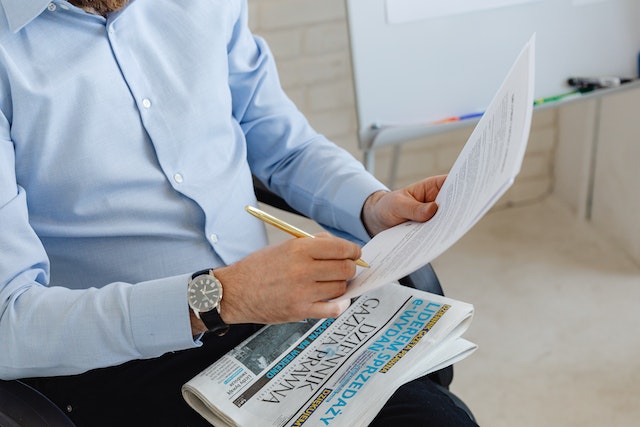 Most car manufacturers provide warranties on new and qualifying pre-owned vehicles, but these factory-standard warranties are often limited in what they cover or how long the coverage lasts.
Many American drivers therefore opt for an extended warranty from a third-party provider. But, before you head to Google with the phrase "what does extended car warranty cover" or "how does extended warranty work," learn more about each of your warranty options here.
Extended Warranty vs. Factory Warranty
To start off, you must understand the difference between an extended warranty and the manufacturer's warranty, which may have come with your car. Here's a summary of their key differences:
What Is a Manufacturer's Warranty?
A manufacturer's warranty (or "factory warranty") has become a standard feature for both new and select pre-owned vehicles. A standard manufacturer's warranty will cover the basics, such as:
Mechanical defects
Materials and workmanship
Standard maintenance (offered by select manufacturers)
The exact terms of the coverage will vary between manufacturers, but across the board, the benefits of their warranties will typically expire after a predetermined number of years or once you cross a certain mileage limit, whichever comes first.
What Is an Extended Warranty?
An extended warranty is typically purchased separately, and it is designed to supplement and extend the original factory warranty. With that being said, even if you don't have a factory warranty, you can still purchase a standalone extended warranty.
While the coverage of a factory warranty is most often limited to defects and generic workmanship, an extended warranty extends to mechanical and electrical issues not otherwise covered by the manufacturer. It also extends the coverage period considerably.
How Does an Extended Warranty Work?
Extended warranties are purchased through manufacturers, but vehicle service contracts can be bought through a third-party provider. Both extended warranties and vehicle service contracts serve as a type of safeguard insurance that protects against future repairs on your vehicle. Although these coverage types come from different places, they both help defend the key components of your car or truck.
Ideally, an extended warranty will prolong the length during which your vehicle is covered, or it will cover more components or repair work than the initial manufacturer's warranty alone. If you drive a high-end vehicle, an extended warranty or vehicle service contract can save you thousands on repairs and unforeseen damages.
Types of Extended Warranties
So how does "extended warranty" work? The answer depends on the type of warranty you purchase, as not all extended warranties are the same. There are two broad categories that any extended warranty will fall under: either bumper-to-bumper or powertrain warranties.
Bumper-to-Bumper Warranty
A bumper-to-bumper warranty is the most comprehensive type of extended warranty, covering just about every aspect of the car, from the vehicle's steering and suspension to the electrical system.
Powertrain Extended Warranty
A powertrain extended warranty covers the vehicle's engine, transmission, and drivetrain. Though it is less comprehensive than a bumper-to-bumper warranty, a powertrain warranty offers a longer period of coverage for these essential elements.
What Does an Extended Car Warranty Cover?
The exact coverage depends on the type of extended warranty you purchase. Here's a breakdown of what each warranty is designed to cover.
What Does a Bumper-to-Bumper Extended Warranty Cover?
As a bumper-to-bumper warranty is the most comprehensive, it offers the widest array of coverage, dealing with components such as the vehicle's:
Electrical system
Brakes
Steering and suspension
Fuel delivery systems
Heating and cooling
However, a bumper-to-bumper warranty will not cover routine maintenance items such as oil changes, tire rotations, or other normal areas of service. Some warranty providers may have additional exclusions, so be sure to check your coverage limits before committing to an extended warranty.
What Does a Powertrain Extended Warranty Cover?
The powertrain extended warranty covers all the components that make the vehicle move, including items such as the:
Engine
Transmission
Driveshaft
Differentials
Some powertrain warranties also extend to the vehicle's exhaust system, as well as wheel bearings and axle shafts.
Specialty Extended Warranty Plans
Keep in mind that the two extended warranty options are not mutually exclusive. Depending on your provider, you may be able to purchase an extended warranty tailored to the unique specifications of your vehicle, offering coverage for both your mechanical and electrical systems.
How Long Does an Extended Warranty Last?
The duration of an extended warranty can vary by provider, but on average, extended warranties can last anywhere from two to seven years. This coverage usually begins from the day you purchase the warranty, so keep in mind that it may overlap with your manufacturer's warranty.
Again, individual providers (like CarShield, which markets vehicle service contracts) often offer their own unique plans and terms, so you must make sure to read the fine print when shopping for an extended warranty for your vehicle.
How to Use an Extended Warranty
At this point, you may be wondering how, exactly, one uses an extended warranty. When you need a repair, you'll bring your vehicle to a licensed repair facility. The mechanic will contact your warranty provider to determine whether the fixes and restorations are covered.
Once the warranty provider approves the repairs, the mechanic will work on your car. After the work is complete, your repair facility will submit an invoice for the provided services to the warranty provider's claims department, which will render payment.
Extended Warranty FAQs
If you still have questions about what is and isn't covered by an extended warranty, here are some of the most common questions asked by today's drivers:
Will an Extended Warranty Cover Engine Repairs?
Yes. Powertrain warranties cover the engine and all of its related components, such as the cylinder block, valvetrain, and other internal mechanisms.
Are Fuel Pumps Covered Under Extended Warranties?
Usually, yes. A powertrain warranty will often cover all of the essential engine components, which include the fuel pump, oil pump, and water pump.
Will an Extended Warranty Cover Transmission Repairs?
Yes. Most extended warranties will cover the cost of repairing your transmission, especially if the damage is due to normal wear and tear. Check with your warranty provider for exceptions due to accidents or negligence.
Does an Extended Warranty Cover Oil Changes?
No. An extended warranty will not cover routine maintenance such as oil changes, tire rotations, or wiper replacements.
Does an Extended Warranty Cover Tires?
No. Tires are usually considered "wear items," though some providers offer road hazard protection that covers damage due to qualified accidents.
Does an Extended Warranty Cover a Battery?
Batteries are considered "wear items" and are therefore not covered under a standard policy. Electric vehicle drivers might consider a specialized policy that offers protection for the battery pack, though there may be coverage limits.
Are Extended Warranties Worth It?
According to Federal Reserve Economic Data, Americans spent $214.4 billion dollars on vehicle repair and maintenance in 2022 alone. That's a stat that has only risen—in 2019, for example, Americans spent $196.3 billion on automotive care.
Most drivers don't exactly have that kind of money stashed in the glove compartment, but an extended warranty from a manufacturer or a vehicle service contract from a provider such as CarShield is worth the investment for those who want to avoid paying everything out of pocket to keep their cars on the road. Remember that true extended warranties and vehicle service contracts have a few differences, so be sure to research which coverage type will best suit your needs.
Vehicle service contracts through CarShield provide drivers with the peace of mind they're looking for! It's never been easier to file a claim for covered repairs so you can stress less about (and spend less on) auto repairs.