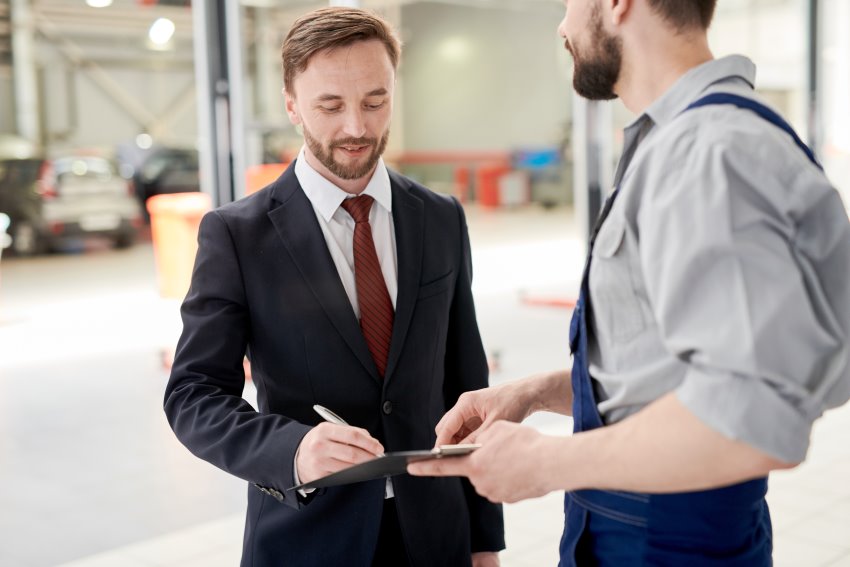 Honda consistently tops lists as one of the most reliable car brands. The company does an excellent job sorting out issues and engineering challenges and has eliminated most problems that used to plague its vehicles, such as failures in its automatic transmissions.
RepairPal, a website that provides vehicle reliability and repair information, rates Honda first out of 32 brands. Other institutions, such as Consumer Reports and J.D. Power, give Honda's vehicles stellar marks for reliability.
In addition to the solid engineering and well-thought-out nature of each Honda model, repairs are usually inexpensive. RepairPal lists the average annual repair total as only $428, which is more than $200 cheaper than most other vehicle brands. Moreover, only about 10% of Honda repairs are reported as "severe."
If Honda's cars are so dependable, is a Honda service contract even necessary? Besides, don't new Hondas come with a three-year/36,000-mile limited vehicle warranty and a five-year/60,000-mile powertrain limited warranty?
Why Honda Models Would Need a Vehicle Service Contract
A Honda vehicle service contract is a kind of safety net. Hondas are excellent cars, but they aren't perfect. Some notable problems in recent years show that, despite the company's meticulous standards, problems can slip through.
Hondas made between 2006 and 2009 in particular had major issues, including:
1. Engine Blocks Honda Civics made from 2006 to 2009 could experience cracked engine blocks, leading to failures severe enough to necessitate engine replacement.
2. Airbags When Takata issued a recall for its airbags, many Honda models manufactured between 2001 and 2003 were affected. However, the 2008 Honda Accord had a problem where owners reported that their airbags simply wouldn't deploy.
3. Transmissions As mentioned, Honda automatic transmissions have had some big issues, especially between 1999 and 2004. Specifically, the torque converter would burn transmission fluid and keep drivers from being able to shift into gear.
4. Brakes Brake troubles have also affected multiple Honda models, including the 2008 and 2009 Accords and the 2009 Acura TSX. Brake pads and rotors would wear prematurely, sometimes in as little as 15,000 miles.
Even newer Hondas can experience problems, with reliability issues dogging 2014 Accords, 2016 Civics, 2016 Pilots, and 2016 Fits.
The takeaway is that even a manufacturer with a reputation for reliability and dependability can suffer missteps. Keep in mind also that when a new or redesigned vehicle model debuts, some problems won't become obvious for years.
Consider, for instance, that the Honda Odyssey consistently has higher yearly running costs than any Honda passenger car by more than $100. Major problems range from poor sliding door operation, mechanical failures within the transmission, and easily warped brake rotors.
The Case for Vehicle Service Contracts
All this is to say that a Honda vehicle service contract will protect owners from having to destroy their budgets to make major repairs.
For the aforementioned Odyssey, replacing the sliding door motor can be more than $1,100, while replacing a failed transmission could cost up to $4,500. By comparison, a Honda Care extended warranty costs less than $2,000 on average, shielding the owner from those repair bills.
Vehicle service contracts come in where that extended warranty leaves off. Once your extended warranty plan is expired, you may still want a safety net in place so you can stay prepared ahead of inevitable repairs. Since it's normal for a car to experience more issues as it ages, it is in fact even more crucial to keep that safety net around as time goes by. So, although vehicle service contracts are not the same as Honda Care or a manufacturer warranty, you can use this third-party coverage to help keep your car as protected as possible while you own it. Additionally, these plans come with valuable bonus benefits, such as roadside assistance, that give owners access to services that will help them in case they accidentally run out of gas, get a flat tire, or lock their keys in the car (which are, of course, non-Honda-specific issues).
Overview of the Factory Honda Warranty
Here's the updated standard Honda factory warranty:
New Vehicle Limited Warranty: Three years/36,000 miles
Powertrain Limited Warranty: Five years/60,000 miles
Rust Perforation Limited Warranty: Five years/unlimited miles
Seat Belt Limited Warranty: 15 years/150,000 miles
High Voltage Battery Capacity Limited Warranty: Eight years/100,000 miles
Remember that normal wear and tear on parts like brake pads, wipers, and tires won't be covered, nor will damage from modifications.
The standard Honda factory warranty also provides Roadside Assistance for three years/36,000 miles, which includes:
Jump-starting dead batteries
Lockout assistance
Towing
Fuel delivery
Flat-tire aid
This coverage also factors in rental car reimbursement, which provides $35 per day for six days while your Honda is in the shop, as well as trip interruption, which pays $100 per day for three days if your Honda breaks down while you're out of town.
Honda Care Vehicle Service Contract
What does the extended Honda vehicle service contract provide? Honda Care provides far longer coverage than the standard new car warranty, up to eight years or 120,000 miles.
Effectively, the Honda Care contract more than doubles a standard warranty's term length. Honda Care also offers different coverage levels, including:
Powertrain: Only protects the powertrain, including the engine, transmission, driveshaft, and associated components (only available for used vehicles); it's the cheapest option but also covers the fewest parts
Comprehensive: Includes drivetrain, electronics, chassis components, climate-control systems, and Honda-authorized electronic and audio accessories
You also get continued benefits, such as rental reimbursement and roadside assistance. Additionally, Honda Care provides:
Commercial Coverage: If you plan on using your new Honda for commercial purposes (ridesharing, food delivery, etc.), you're covered
Concierge Services: Gives access to a concierge to talk you through roadside emergencies
The coverage can extend even further with optional Honda Care Sentinel Services, which takes care of things like:
Regular oil changes
Road hazard tire protection
Key fob replacement
There's even the optional coverage choices to add mechanical and electrical coverage.
A Caveat for Older Vehicles
If you're thinking you might dodge some of the expense by purchasing a previous-model-year Honda that's either had its major issues solved or never had them in the first place, you should know that older cars have their own set of problems.
As vehicles age, you'll find that gaskets, belts, and hoses start to deteriorate; sensors malfunction; pumps break down. These problems can arise sooner for vehicles in abnormally hot or cold climates.
On top of that, getting a Honda service contract to cover a car that's more than 10 years old can be challenging, especially if the vehicle is in rough shape to begin with.
VSCs through CarShield for Honda Cars
To protect your Honda over the long term, you'll be best served with a Honda vehicle service contract through CarShield. Here's why:
Plans through CarShield offer 300,000-mile term lengths — far beyond what Honda Care provides
This type of plan offers far more flexibility in coverage
You can purchase a plan through CarShield plan without having to set foot in a dealership or repair shop
CarShield lets you get repairs at any ASE-certified shop in the U.S. or Canada, not just Honda-authorized shops
Regardless of your needs and budget, there's a plan through CarShield for you.
Silver — Powertrain This plan protects the most essential parts of your vehicle, including the engine, transmission, driveshaft, and differential, among other related parts.
Gold — Powertrain Plus Upgrading to Gold adds the starter, air conditioning system, power windows, and alternator. An excellent choice for 100,000-mile-plus vehicles.
Platinum — Comprehensive With Platinum, you get protection for all the parts under the Gold plan with the addition of the electrical system, fuel pump, and more.
Diamond — Top Coverage This level of coverage is closest to a new car's manufacturer warranty.
Aluminum — Specialty Coverage This plan protects electrical components like the starter and alternator but also the navigation system, wiring harness, and other elements of the electrical system.
A vehicle service contract through CarShield is the best choice for protecting your Honda, especially if it's getting up there in terms of mileage. These customized plans give you the exact coverage you need, whether it's for a Honda Pilot that's your primary conveyance or a Honda S2000 that serves as your weekend fun car.
Contact CarShield and protect your Honda today.
FAQs
How many miles can a Honda go between oil changes according to the vehicle service contract? Current model Hondas require oil changes every 7,500 miles. If you have Honda Sentinel coverage, this is the distance used to determine when oil changes should take place.
Is a service contract worth it for a Honda? Absolutely. Hondas are generally very reliable. That said, they can still experience major parts failures like other cars. Service contracts also provide benefits unrelated to reliability, such as flat tire assistance, fuel delivery, and help with lockouts.
What's the difference between a vehicle service contract and a warranty? Only manufacturers can provide warranties, whereas third parties provide service contracts. While the two types of protection are similar, there are some key differences.
Manufacturer warranties usually allow repairs only at authorized shops with brand-approved parts, come with limited term lengths, and must be purchased at a dealership. By contrast, service contracts permit repairs at any ASE-certified shop, permit any parts of like kind or quality, and are easily available by phone.
Can I get a VSC on my used Honda car? Absolutely! Call the number at the top of this page for a free quote for your vehicle service contract.